Personalized Custom Postage Stamps
Make an Impact Year-Round--Design Your Own!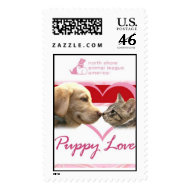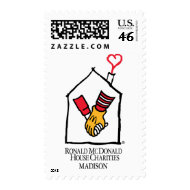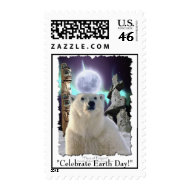 Writing a Fundraising Letter Introduction
The first part of your fundraising request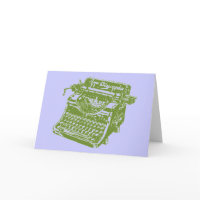 The introduction to your letter is where you paint a picture of the vision you have of your organization and of your fundraising drive. Here are some basic tips for your first paragraph. A good rule of thumb would be one or two sentences on each point. Donors are less likely to read a letter with too much text.
1

Tell a story, set the scene. Use some creative license in this first part of your letter. Write about one person you could reach on a perfect day, or one animal you'd be saving. Create a beautiful story that shows your vision.

2

Specify impact from previous donations. Donors want specific, measurable impact. Show them what you've done with the resources you've been given. If these are existing donors, they'll love to hear what it is you were able to do with their previous gifts.

3

Be specific about what goals you have. Make specific, measurable, attainable goals for the funds you're raising. Having specific ideas of what the money is for shows that you're being fiscally responsible with the resources you're requesting.

4

Reitterate the importance of donors. Donors fill a need that staff, board members, and even volunteers don't. Remind them that they are a special, unique and vital key to your organization's success.
Quick Tip
Make sure ALL of your thank yous are up to date. Thank you letters should all be sent out prior to starting your fundraising campaign.
Know Your Audience
Target your donation requests for the best results!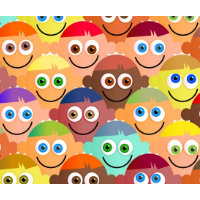 Letting your donors know that you know them well is incredibly important. Be careful to target your donation letter campaign to the appropriate donors. Track your donors so you can target your letters to current donors, new potential donors, frequent donors, or historic donors. Target age ranges, neighborhoods or any number of other demographics. Use software to track all donations as they come in, and thank yous as they go out. Be sure to track the information that is important to YOUR organization. Make it only as simple or complicated as is necessary for your fundraising goals.
You can track your donations in a program that you use for your finances if you have a simple organization. If you're more interested in tracking a range of demographics, use a database. Donor databases available on the internet are great for those who don't have the knowledge or ability to customize a database program out-of-the-box, but they do cost more (0 and way on up). These systems all work well. Personally I prefer Access because it links in to other Office programs well, then I like ACT! which I've used for a few years to track volunteers, and then Filemaker. The only reason I put filemaker at the end is because it's difficult to get training in it.
QuickBooks Premier Nonprofit 2011 - [Old Version]
Buy Now
Filemaker Pro 11 [Old Version]
Buy Now
Act By Sage 2010 [Old Version]
Buy Now
Please Vote for My Lens if You Liked it!
I'd really appreciate if you gave me a "thumbs up"
This module only appears with actual data when viewed on a live lens. The favorite and lensroll options will appear on a live lens if the viewer is a member of Squidoo and logged in.
Add this to your lens
Vote here!
It's fun, give it a shot...
Have you run a letter campaign before?
How to Make the Donation Request in Your Letter
The body of the donation letter
This is the center of your letter, the section where you come right out and ask for the money. If you're spending time and money on a letter campaign, don't beat around the bush! Be clear, be specific, be bold and make the ask. Here are some tips to help you.
1

Demonstrate need. This is exactly like the most difficult part of grant writing--you have to show that you can handle the money and that you're strong and worthy of a donation, but at the same time show specifically why you have a real "need" that can only be filled with a donation. It's a bit of a catch-22. Show what it is that gives you a specific need. Donations have decreased with a declining economy, costs have recently increased for certain supplies, federal support has lessened--find something specific to use as an example.

2

Specify what suggested amounts will accomplish. Give a specific dollar amount. If you were raising funds for a school supply donation for needy families, you may say one backpack can be filled for . A family with four children would need a 0 in donations to get all of their supplies. Or if you feed people, how many meals can pay for? List 2-4 specific amounts and what you can accomplish with those funds.

3

What would happen if donors don't give? Give some specific information without guilt tripping anyone. What could happen (or would happen) if the funds you're raising don't get donated? Would some people not get served by your organization? Would your office need to close some of the hours you're currently open? Is it a dire situation and you'd have to lay off staff or possibly close down? Word it carefully, but do let people know just how much you are relying on them. Be persuasive, but don't blame them for potential future difficulties.
List of Must-Have Nonprofit Management Tools
Quick Tip
Use mail merge. No one wants to read a letter that says "Dear Donor". There is nothing as effective as using a person's own name.
Send Response Materials with Your Letter
Here's a sample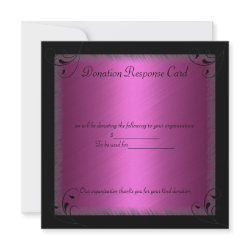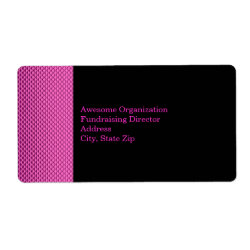 Always make it as easy as possible for your donors to send you their donation. Include a self-addressed stamped envelope and a donor response card with the information that you'd like to have returned to you.
This set here was simple to make at Zazzle. You can find thousands of templates, update the information you want (I used an RSVP invitation card), and usually you can find matching address labels as well. You can also start from scratch. If you have a logo you wan to use, it's easy to create personalized stationary at Zazzle. They also have fantastic bulk discounts!
Quick Tip
Get your pen out. Have a director physically sign each and every letter to give it a personal touch.
Great Books on Letter Campaigns
Educate yourself in the art of fundraising letter campaigns. Here are some great (affordable!) books to get you started.
How to Write Successful Fundraising Letters, with CD
by Mal Warwick
Buy Now
The Complete Guide to Writing Successful Fundraising Letters for Your Non Profit Organization: With Companion CD-ROM
by Charlotte Rains Dixon
Buy Now
The Complete Book of Model Fundraising Letters
by Roland Kuniholm
Buy Now
How to Write Fundraising Materials That Raise More Money: The Art, the Science, the Secrets
by Tom Ahern
Buy Now
Vote Again!
Come on, it's good clean fun...
How much did you raise during your last fundraising letter campaign?
How to Close your Donation Request Letter
Wrapping it up with class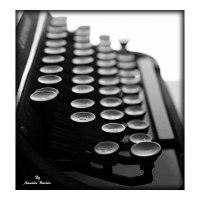 Within your letter, you want to make a donation "sandwich". You've started with vision and goals, you led into a specific request and now you're going to end with thanks and humility. This creates the smooth entrance and positive exit that you want surrounding your request for funds.
1

Thank them for whatever support they can give, financial or otherwise. Donors aren't required to give, so give them the opportunity to feel good about their role even if it's not possible to give at this time. Always esteem your potential donors to earn their loyalty to your organization. Ask them to continue to support you by wishing you well, contacting you if they know of potential donors or volunteers or even just continuing to speak well of your organization in public or to community leaders they may network with.

2

Reinforce. The final sentences of your letter give you the chance to reinforce the belief in your mission, the hope you have in your vision, the importance of the donor reading the letter and the specific need you have for funds. Keep it sweet, positive, gracious and humble.
Quick Tip
Resist the urge to create donor prizes (like shirts, mugs, etc). While these items work great for volunteer appreciation, donors tend to be put off by the thought that donated funds are used to purchase gifts simply to reward giving.
"Like" Dramatically Correct on Facebook
More ideas on fundraising and nonprofit arts management
Facebook Fan box widget may not always appear in the Workshop. Please preview or publish your lens to see the widget.
how to get easy money